For most businesses, making purchases is an unavoidable and sometimes time consuming part of the production process. Often, sourcing quotes and finding the best price for a particular item on an ongoing basis might fall by the wayside in favour of speed when things get busy. Plus, without having proper systems and workflows in place across departments, things might get missed and you might find yourself without a vital component you need to keep your business moving.

However, with the correct strategies and systems in place, there's the possibility to make significant savings both in terms of time and money. In the longer term, these savings can be used to reduce a businesses product costs to customers or increase margins - either way, your sales or profit should increase as a result.
Odoo's purchasing module is the ideal system to help realise these benefits, and we're going to explain how with our quick guide to some of the features you can expect.
The Odoo Purchasing and Inventory module lets you keep all your requests for quotations (RFQs) to vendors in one place. You can create new ones, check their status at a glance so you know which have been sent, and which are waiting or late, and view detailed responses.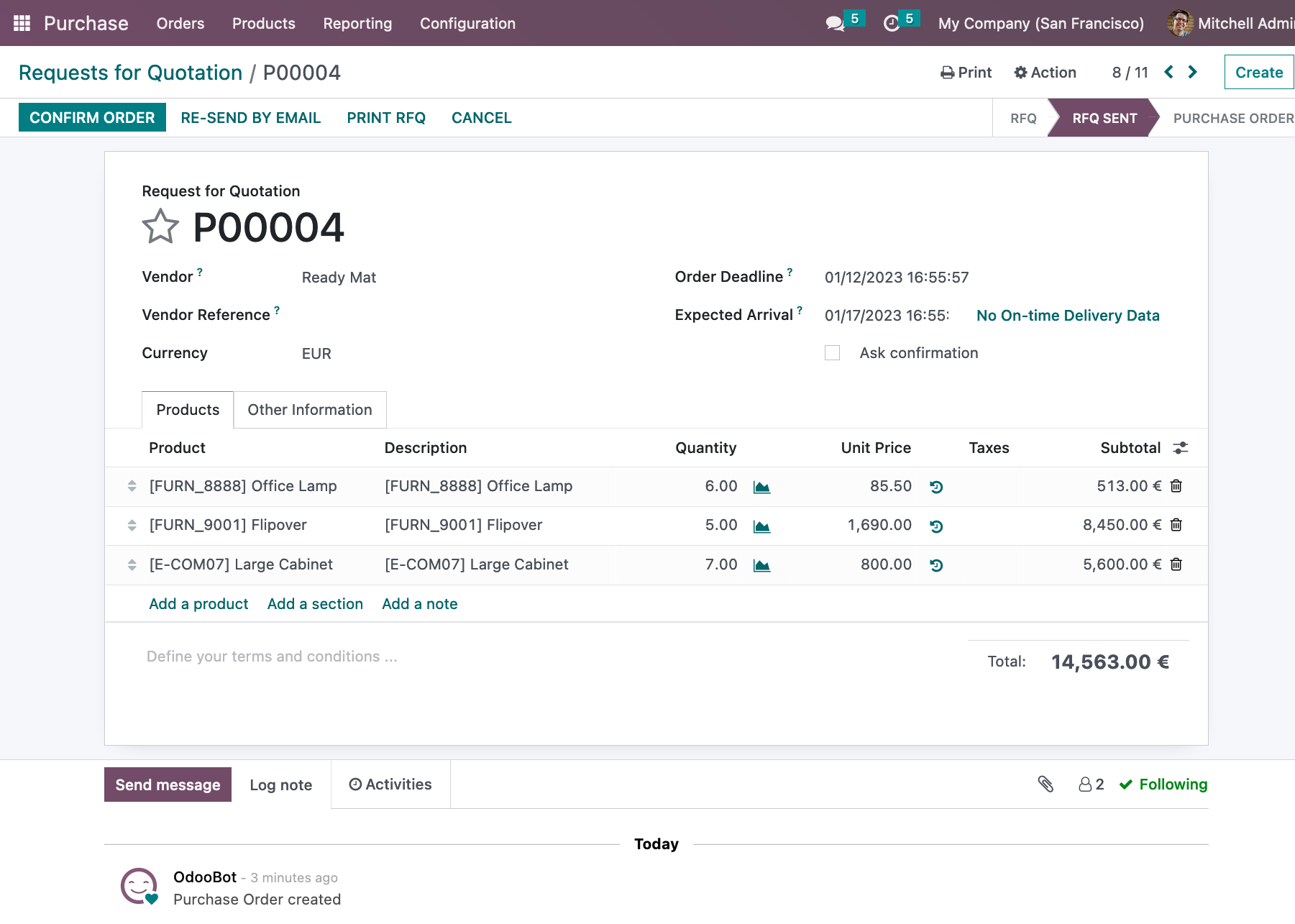 The purchase order area allows you to manage and create new purchase orders for your vendors. Within each order you can include the vendor, purchase representative details, confirmation date, receipt date, cost and billing status, so everything is in one place for easy reference.
What's more, and to keep the wheels of your business moving, next to each Purchase Order in the dashboard, you'll see the next activity or action that's waiting to be carried out - for example, to send shipping details to the vendor.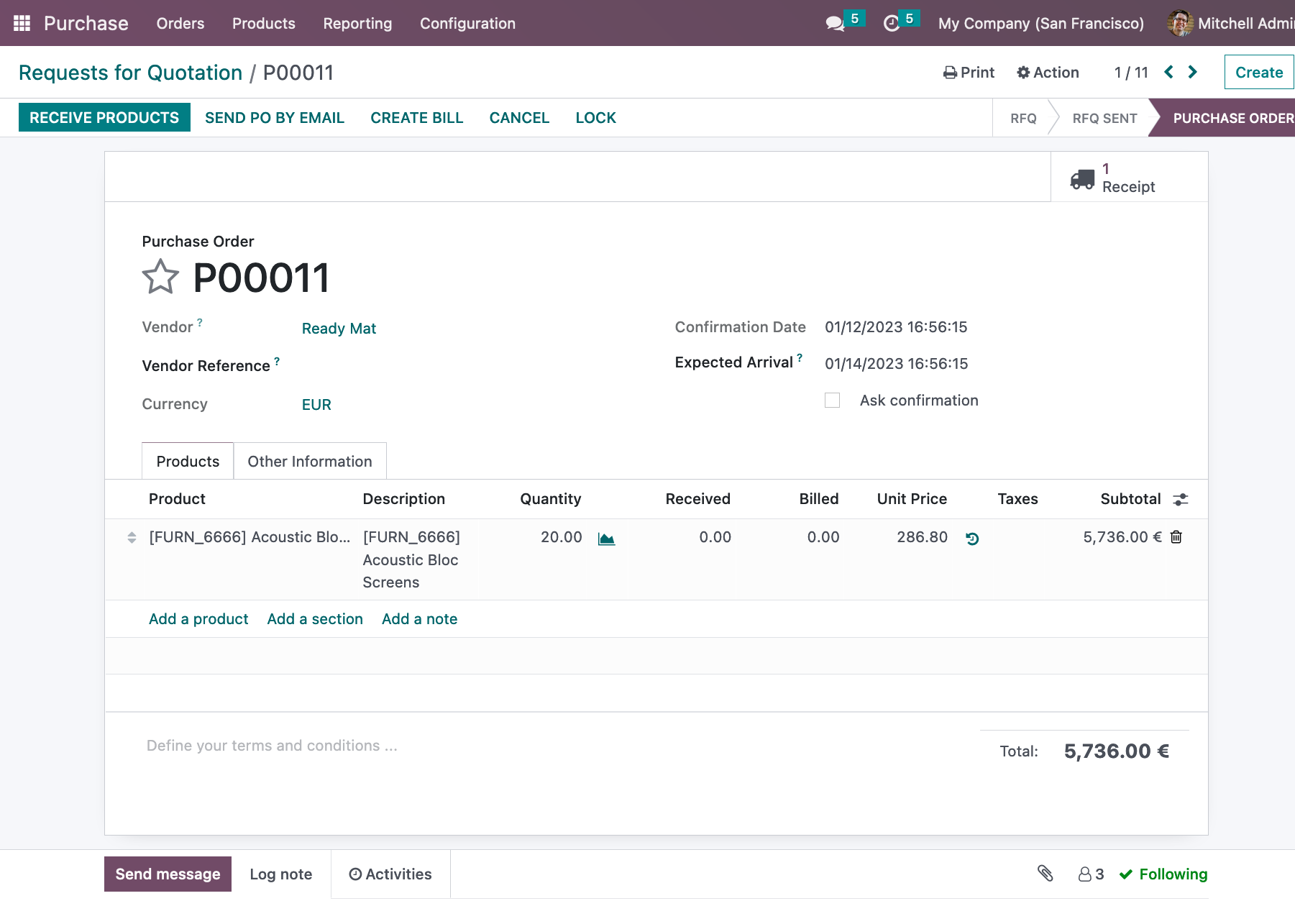 Keeping track of all your vendors, and your interactions with them, can sometimes be a challenge, but with Odoo, you can keep all their information in one place.
Everything from contact information to purchase and sales history sits inside the database, as well as details of their prices, so you can make quick comparisons and informed choices about purchasing. You can even schedule vendor meetings with just a couple of clicks.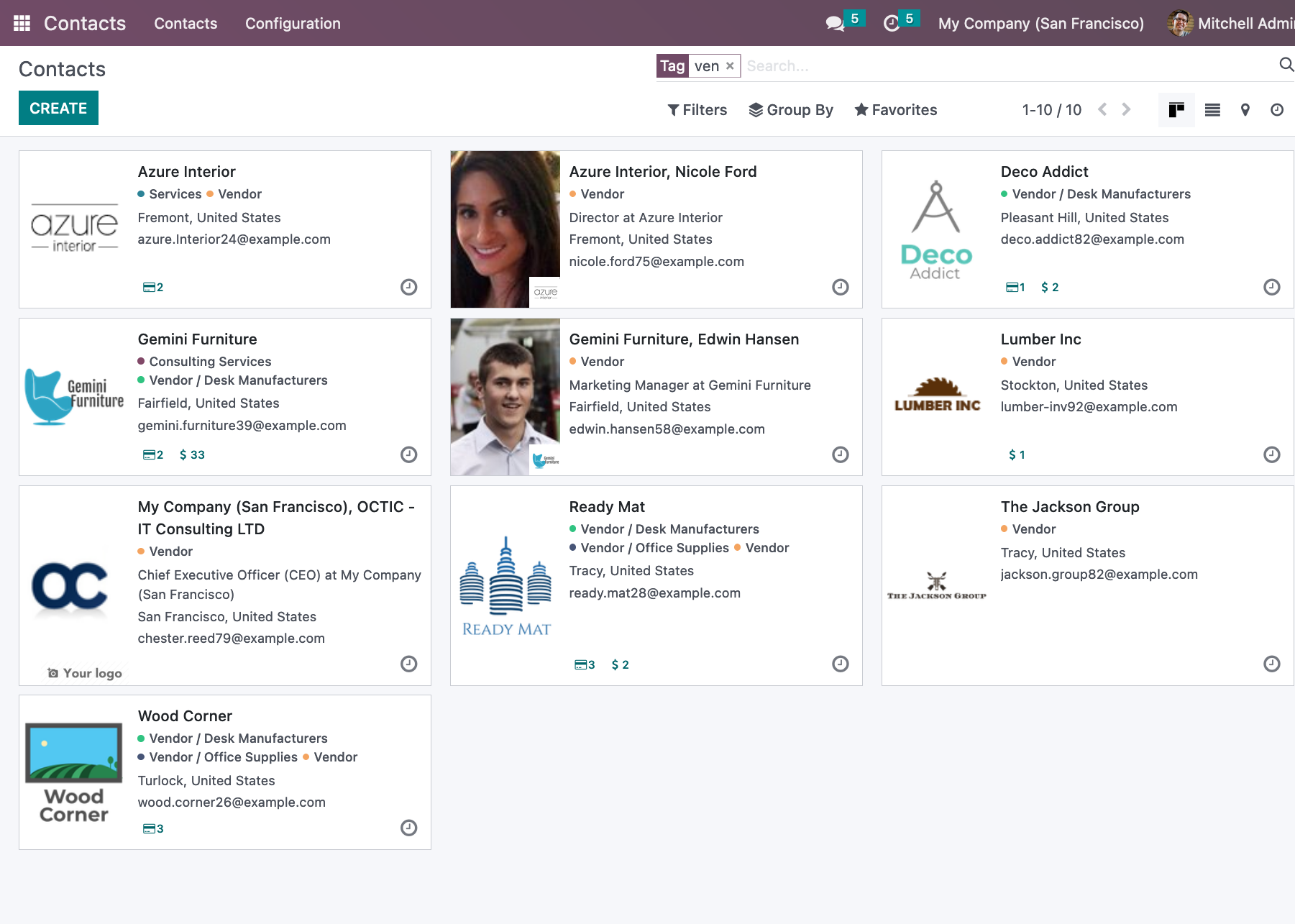 Inventory - Product management
As well as managing relationships with vendors, Odoo allows you to manage your inventory and keep track of products so you know exactly what stock you have or haven't got at any given time. You can filter using a variety of variables and see the purchasing or sales history of each individual item. Plus, you can create product variants, each with their own unique attributes, enabling quick and efficient analysis of your inventory. The Odoo system is so flexible, you can even easily create new product kits which combine existing products and variants .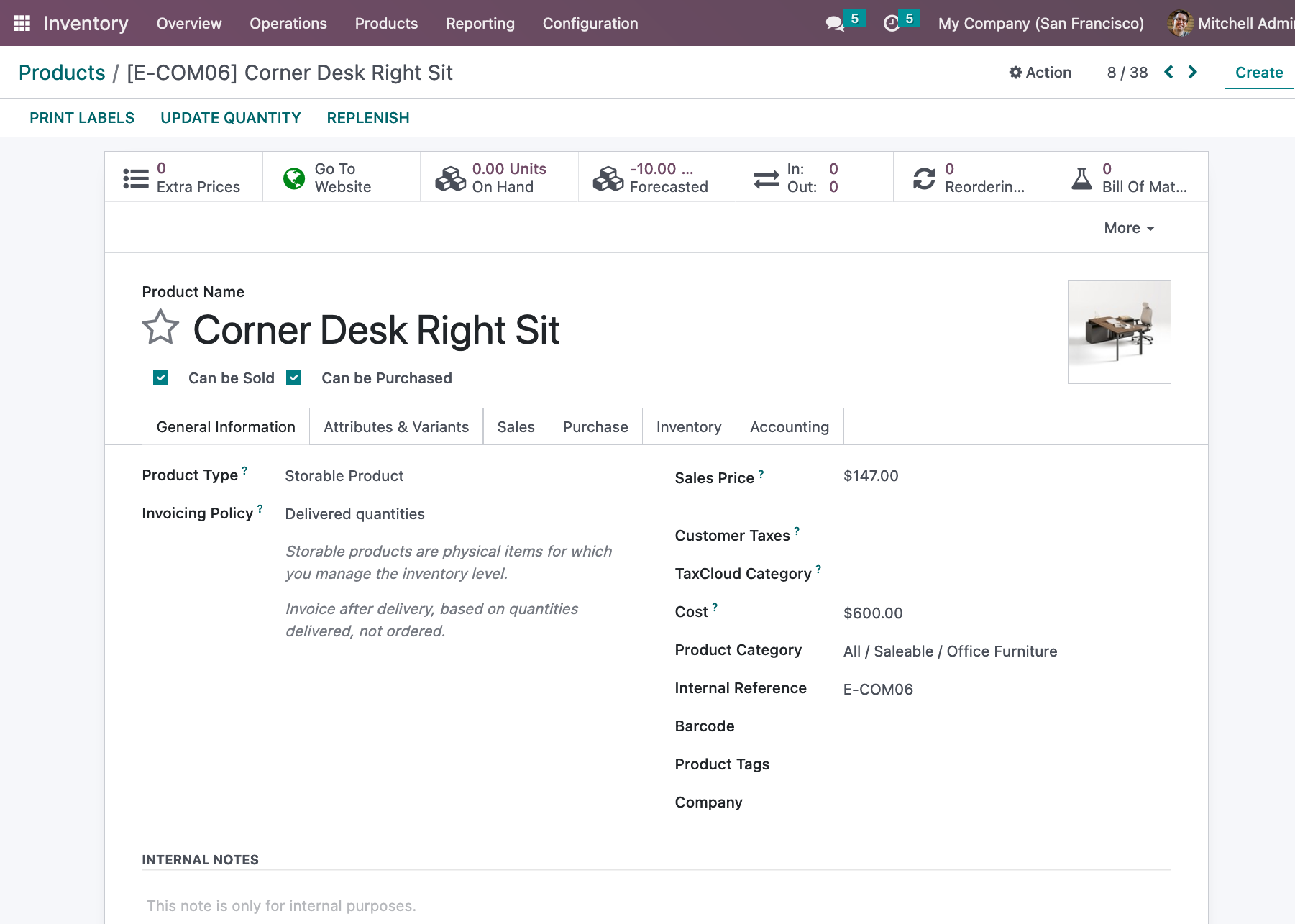 All of these powerful features are great, but if you can't report on them, there's only so far you can go. Helpfully, Odoo has an in-built reporting function, giving you the ability to easily query your data and create custom reports on purchases, products and vendors. You can be super precise with the reports you generate, using the filter tool to drill down into your data using lots of different variables.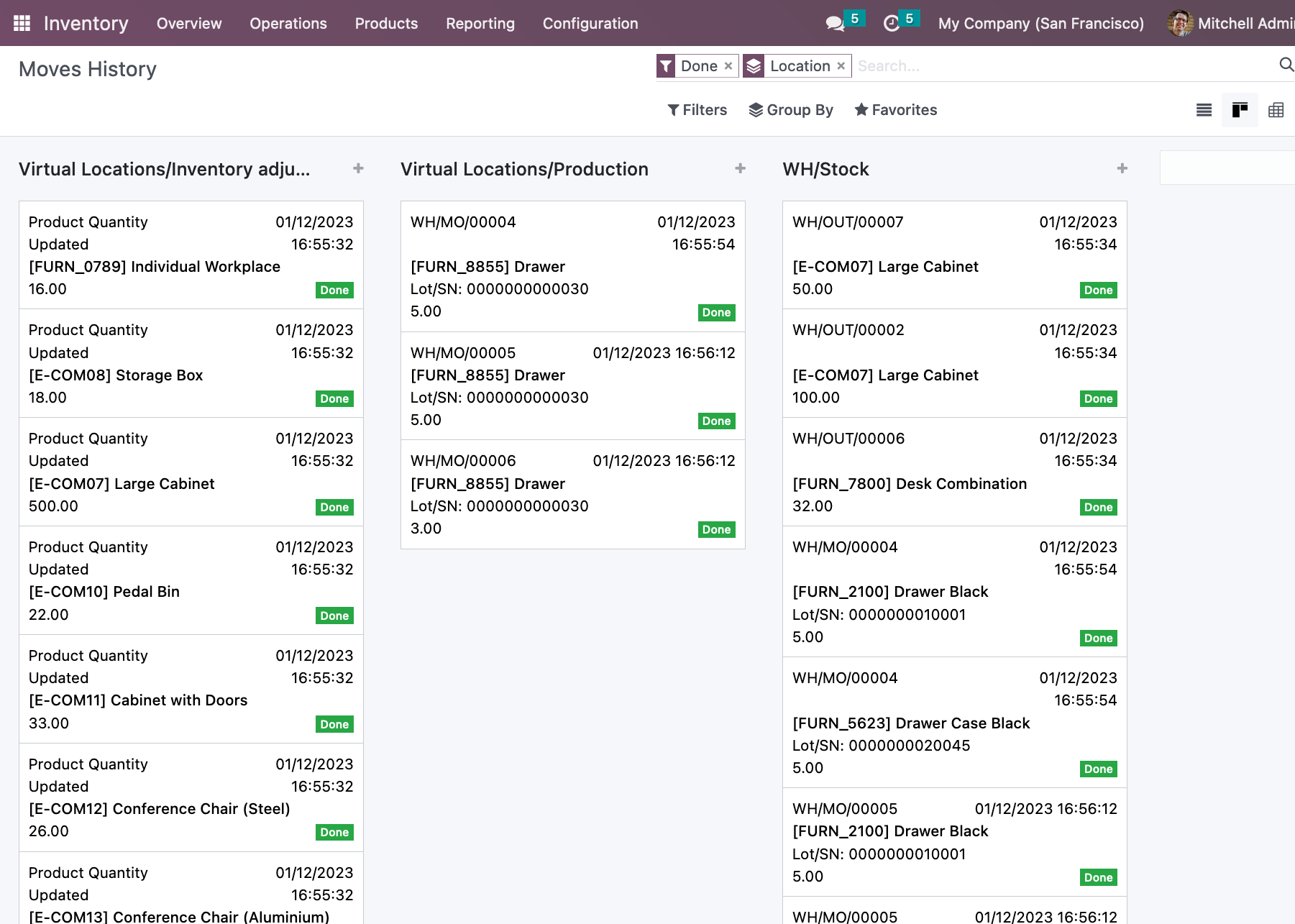 How can Odoo transform your business?
Please get in touch to discuss your visions, ideas and requirements. After an initial discussion we can configure a free 30 day trial system hosted on Odoo.sh configured to your initial requirements or business case.