Spezialisten für eCommerce & ERP-Systeme
We create innovative solutions and provide our clients with the necessary expertise and long term support for their eCommerce projects to be successful.


We create lasting value from genius and experience.

Beratung

Seit über 20 Jahren bauen wir erfolgreich IT-Systeme und Websites auf. Unsere weitreichende kommerzielle Erfahrung ermöglicht es uns, das Wesen eines Geschäftsproblems schnell zu erfassen und zu einer praktischen Lösung beizutragen.
Project Management

Als erfahrene Projektmanager wissen wir, dass sowohl große als auch kleine Projekte einzigartige Herausforderungen darstellen. Wir sind kreativ und steuern den Prozess immer so, dass er den Bedürfnissen unserer Kunden am besten entspricht.
Customisation
Wir bieten mehrsprachige Systeme, die es unseren Kunden ermöglichen, ihre Produkte oder Dienstleistungen auf globalen Märkten zu verkaufen, und verteilten Teams eine effizientere Zusammenarbeit ermöglichen. Wir agieren global, vernetzen lokal und sprechen Ihre Sprache.
Training & Support
We know that the implementation of a new system is only the start of a long journey and close relationship with our clients. We provide the initial user training and 1st 2nd and 3rd level technical support services which ensure smooth and successful business operations.
Technologie
Wir sind offizieller odoo-Partner und spezialisiert auf die Integration von odoo ERP-Systemen mit WooCommerce, Shopify und xtCommerce.



Partner
Unser Netzwerk aus internationalen Partnern und erprobten Plugins stellt sicher, dass wir genau die richtige Mischung aus odoo-Applikationen, Plugins von Drittanbietern und kundenspezifischer Software implementieren, die am besten zu den Anforderungen des Projekts passen.




Projekte & Kunden
Wir arbeiten für soziale Start-Ups, NGOs und etablierte KMUs, die Wert auf ihren langfristigen Erfolg legen.
OCTIC were responsible for implementing our corporate website after the re-launch of our brand. They provided excellent work and continue to support the project with great expertise and creative input. We do not hesitate to highly recommend them!
We started our online shop in 2003 as a one-man show and since then have continuosly developed the business. OCTIC was just the right partner to help us find the appropriate IT and website solution at any given point in time - both from a budget and business development point of view. 15 years later we continue to rely on OCTIC to run our business.
OCTIC developed our website and social media presence and consulted on company business including our business identity development and strategic planning. We recommend them very highly as a great company for online projects.
On more than one occasion Ollie's insight and straightforward approach helped us to clarify our project goals and quickly meet our client's expectations. Highly recommended.


Our Team
A dedicated team with the full spectrum of expertise to ensure your project is successful.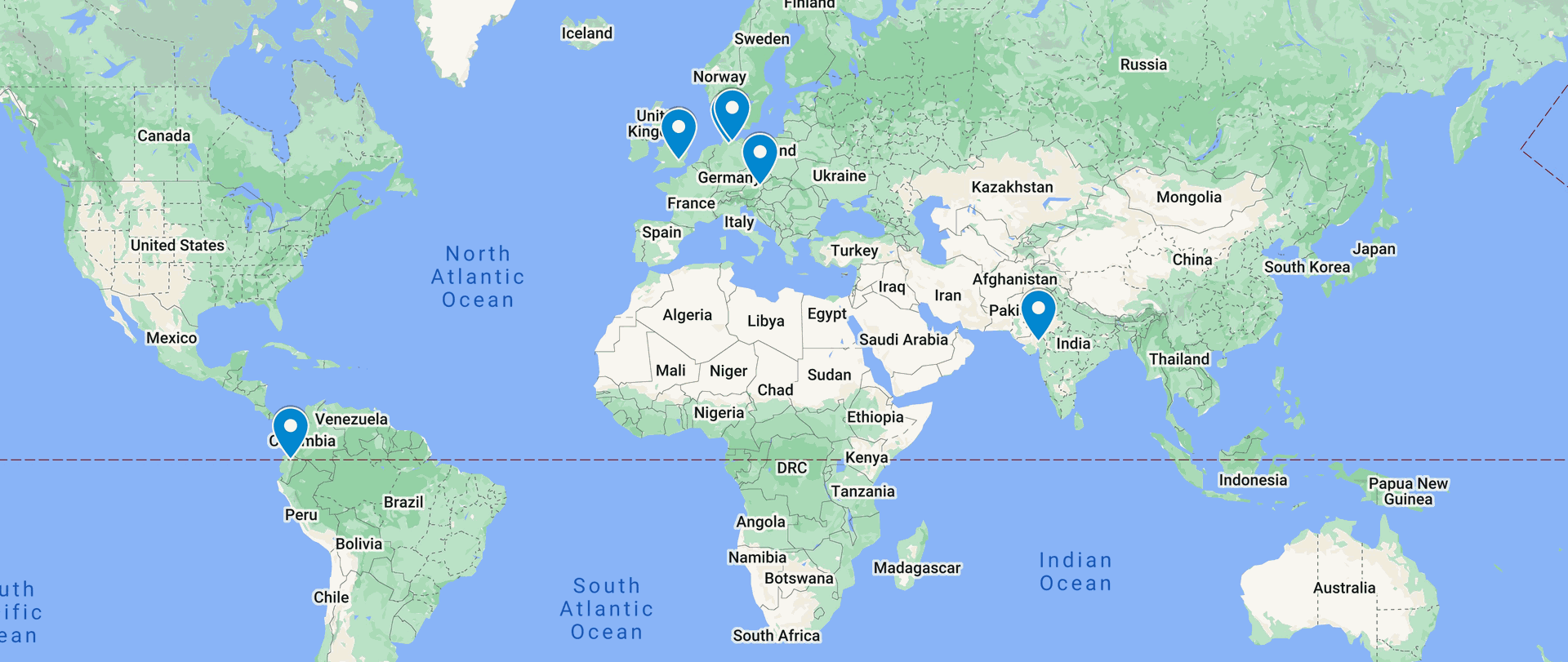 Our team of experts are based in different locations around the globe to ensure we can meet our clients development needs and continue to provide the longterm, reliable support they need to run their businesses.
We are growing fast and always interested to hear from inspired individuals with vision and a dedication to quality who may want to join us.
jobs@octic.uk

How can Odoo transform your business?
Please get in touch to discuss your visions, ideas and requirements. After an initial discussion we can configure a free 30 day trial system hosted on Odoo.sh configured to your initial requirements or business case.