Especialistas en sistemas de e-commerce y ERP
We create innovative solutions and provide our clients with the necessary expertise and long term support for their eCommerce projects to be successful.


We create lasting value from genius and experience.

Consultoría

Llevamos más de 20 años creando sistemas informáticos y sitios web de éxito. Nuestra amplia experiencia comercial nos permite captar rápidamente la esencia de un problema empresarial y contribuir a una solución práctica.
Project Management

Como experimentados gestores de proyectos, sabemos que tanto los proyectos grandes como los pequeños presentan retos únicos. Somos creativos y siempre gestionamos el proceso para adaptarnos a las necesidades de nuestros clientes.
Customisation
Proporcionamos sistemas multilingües que permiten a nuestros clientes vender sus productos o servicios a los mercados mundiales y a los equipos distribuidos colaborar con mayor eficacia. Actuamos globalmente, nos conectamos localmente y hablamos su idioma.

Training & Support
We know that the implementation of a new system is only the start of a long journey and close relationship with our clients. We provide the initial user training and 1st 2nd and 3rd level technical support services which ensure smooth and successful business operations.
Tecnologia
Somos un socio oficial de odoo y estamos especializados en la integración de sistemas ERP odoo con WooCommerce, Shopify y xtCommerce.


Socios
Nuestra red de socios internacionales y los plugins probados garantizan que implementamos exactamente la combinación correcta de aplicaciones odoo, plugins de terceros y software personalizado para adaptarse mejor a las necesidades del proyecto.





Proyectos y clientes
Trabajamos para empresas sociales de nueva creación, ONG y PYMES establecidas que se toman en serio su éxito a largo plazo.
OCTIC were responsible for implementing our corporate website after the re-launch of our brand. They provided excellent work and continue to support the project with great expertise and creative input. We do not hesitate to highly recommend them!
We started our online shop in 2003 as a one-man show and since then have continuosly developed the business. OCTIC was just the right partner to help us find the appropriate IT and website solution at any given point in time - both from a budget and business development point of view. 15 years later we continue to rely on OCTIC to run our business.
OCTIC developed our website and social media presence and consulted on company business including our business identity development and strategic planning. We recommend them very highly as a great company for online projects.
On more than one occasion Ollie's insight and straightforward approach helped us to clarify our project goals and quickly meet our client's expectations. Highly recommended.


Our Team
A dedicated team with the full spectrum of expertise to ensure your project is successful.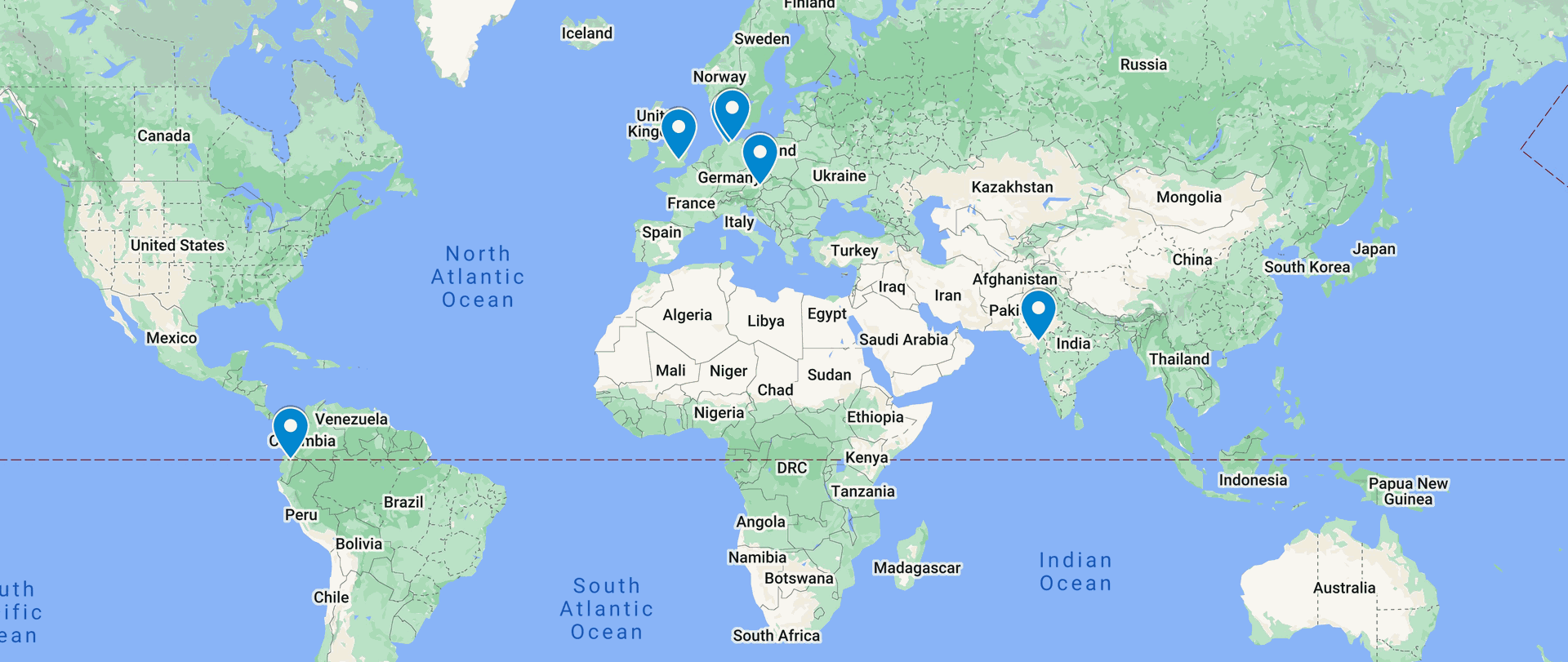 Our team of experts are based in different locations around the globe to ensure we can meet our clients development needs and continue to provide the longterm, reliable support they need to run their businesses.
We are growing fast and always interested to hear from inspired individuals with vision and a dedication to quality who may want to join us.
jobs@octic.uk

How can Odoo transform your business?
Please get in touch to discuss your visions, ideas and requirements. After an initial discussion we can configure a free 30 day trial system hosted on Odoo.sh configured to your initial requirements or business case.