Odoo Marketing
Introducing the Odoo Trio of Marketing Super Heros ​
How can the Odoo integrated email marketing, social marketing and crm apps turbo charge your marketing?

Odoo marketing apps are designed to help your businesses reach, engage, and convert more customers. This includes everything from email automation to lead generation and social media integration. With these powerful apps you can easily create awesome marketing campaigns and connect with new and existing customers.

Odoo Email Marketing is an app that allows businesses to create newsletters, campaigns and notifications to send to their customers. It also includes features to create campaigns, manage opt-ins and opt-outs, and track email engagement.

With Odoo's email marketing solution, you can easily create, send, and manage campaigns to reach potential customers and acquire leads. You can design personalized, targeted emails with powerful tracking capabilities and data segmentation so that you know who's opening your messages and purchasing your products or services.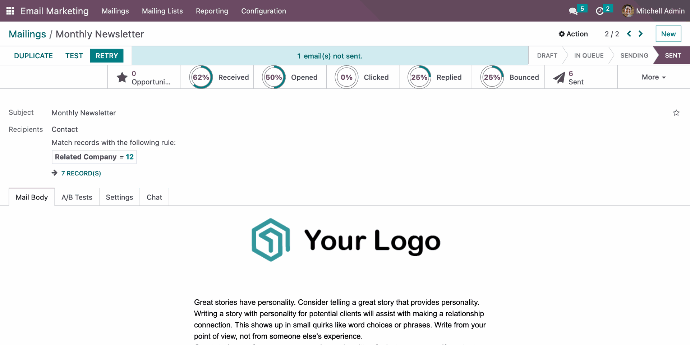 https://www.odoo.com/app/email-marketing
Odoo Social Marketing is a powerful tool that allows businesses to create and manage their social media profiles on Facebook, Twitter, Instagram, and other platforms. With it, businesses can post content, track engagement, manage campaigns, and monitor brand visibility.




With Odoo, you can easily manage and integrate your social media accounts, allowing you to expand your reach and keep in touch with customers and create a strong social media presence. You can monitor your brand's performance and KPIs and track customer engagement to post relevant content.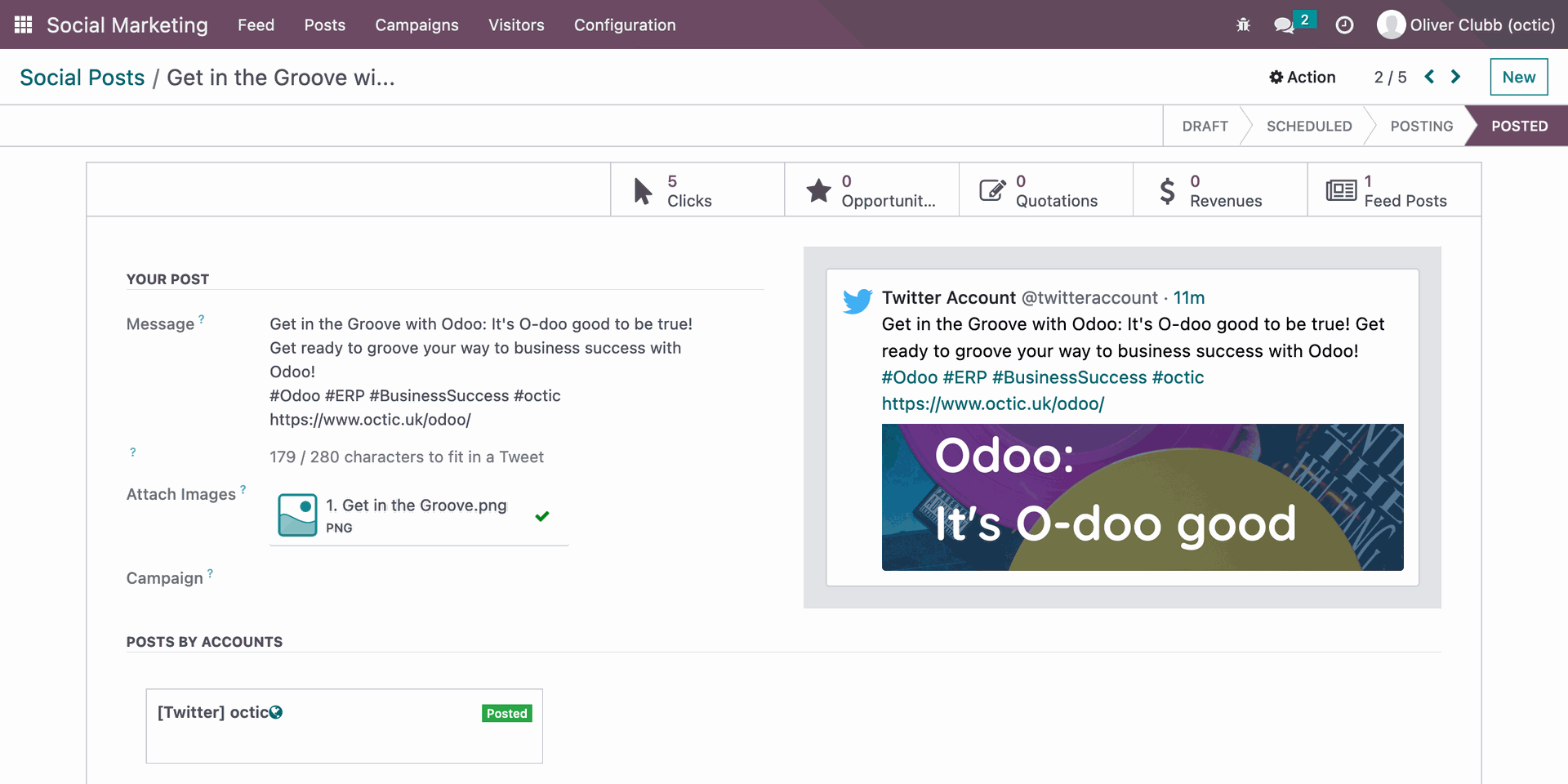 https://www.odoo.com/app/social-marketing
Odoo CRM provides businesses with a complete CRM system to manage their customer relationships. It includes features such as contact management, customer segmentation, sales pipelines, and automated lead nurturing. It also has advanced analytics to help businesses track and monitor leads, and better understand customer behaviour.Odoo's CRM app can help you capture leads, automate repetitive tasks, and measure customer retention and satisfaction. You can use the platform to quickly respond to customer complaints, create quotes and track sales, and build custom customer profiles with advanced segmentation. With Odoo, you can also access the latest data in real-time and measure your success with custom reporting tools.
https://www.odoo.com/app/crm
https://youtu.be/KxZAdEGpYAw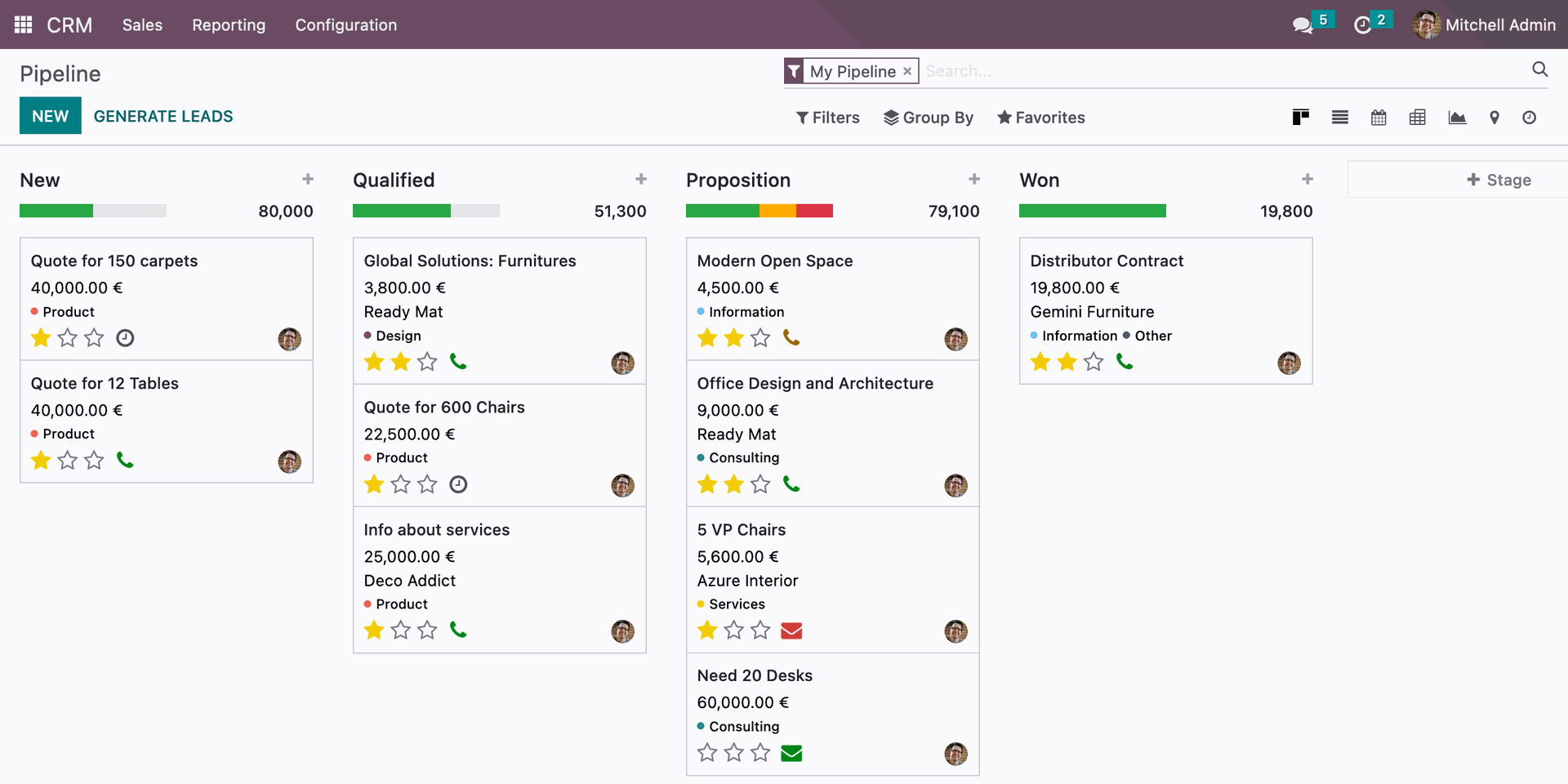 https://www.odoo.com/app/crm
How can Odoo transform your business?
Please get in touch to discuss your visions, ideas and requirements. After an initial discussion we can configure a free 30 day trial system hosted on Odoo.sh configured to your initial requirements or business case.